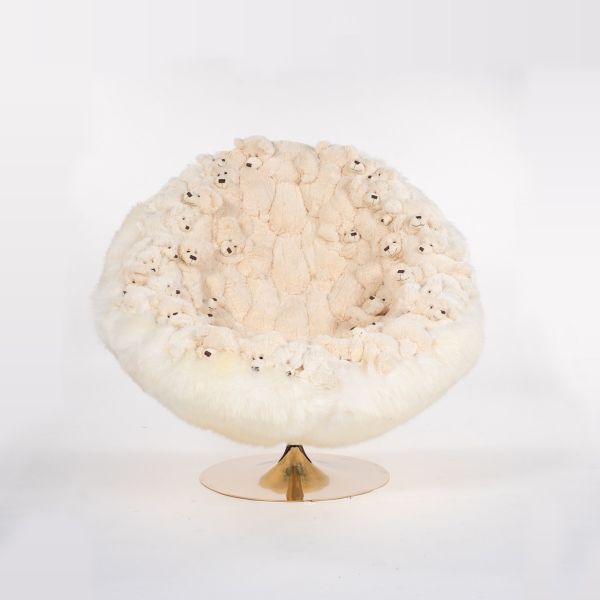 AP Collection Fauteuil Sleeping Bear
Shipping Worldwide
100% SECURED payment (credit card, transfert or direct debit)
15 DAYS return policy
Description
Fauteuil Sleeping Bear assemblé à la main en Belgique. "The future is shaped by your dreams, so stop wasting time and go to sleep !" Limited Edition of 30 + 3 AP APcollection 2019, design base Bo
...
Learn more
Fauteuil Sleeping Bear assemblé à la main en Belgique.
"The future is shaped by your dreams, so stop wasting time and go to sleep !"
Limited Edition of 30 + 3 AP
APcollection 2019, design base Boule chair, polyester plushes hand made, metal, textile fabrics, New-Zealand sheepskin, Handmade in Belgium, 105x90x109.
Référence : APCollection-Fauteuil-Sleeping-Bear
Size Conversion table

EU
US
36 eu
4 us
36 2/3 eu
4.5 us
37 1/3 eu
5 us
38 eu
5.5 us
38 2/3 eu
6 us
39 1/3 eu
6.5 us
40 eu
7 us
40 2/3 eu
7.5 us
41 1/3 eu
8 us
42 eu
8.5 us
42 2/3 eu
9 us
43 1/3 eu
9.5 us
44 eu
10 us
44 2/3 eu
10.5 us
45 1/3 eu
11 us
46 eu
11.5 us
46 2/3 eu
12 us
47 1/3 eu
12.5 us
48 eu
13 us
48 2/3 eu
13.5 us
49 1/3 eu
14 us
50 eu
14.5 us
50 2/3 eu
15 us
51 1/3 eu
15.5 us
52 eu
16 us
52 2/3 eu
16.5 us
53 1/3 eu
17 us