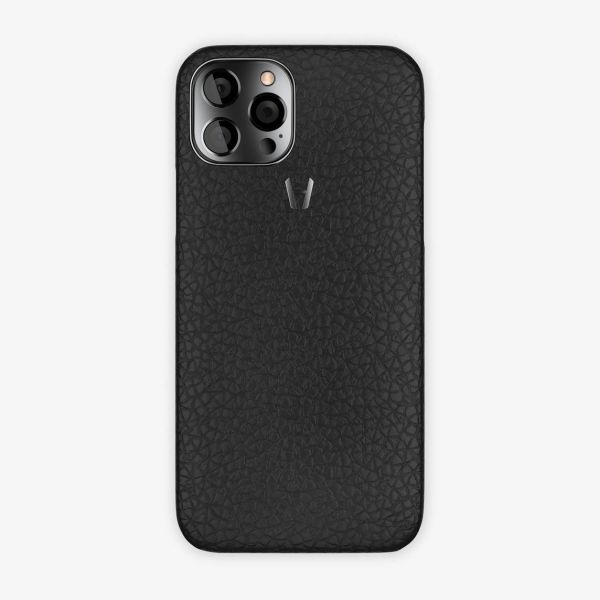 Hadoro Calfskin Case for iPhone 12 Series
Livraison partout dans le monde
Paiement 100% SÉCURISÉ (carte bancaire, virement ou prélèvement)
15 JOURS pour changer d'avis
Description
Give your smartphone a colorful and elegant touch with the case made of genuine calfskin leather. Soft yet durable, the calfskin grain is known for its supple texture and luxurious finish. This case
...
En savoir plus
Give your smartphone a colorful and elegant touch with the case made of genuine calfskin leather. Soft yet durable, the calfskin grain is known for its supple texture and luxurious finish.
This case is as handy as it is exquisite - made by hand and fashioned in Besancon, France. Sourced from the finest natural materials and assembled through skilled workmanship, the case offers a minimalist and ultra-chic design.
MATERIAL :
The leather material we use is natural and is a product of an intricate tanning process. The very nature of our leather material means that no two pieces are exactly alike. The color, grain, and texture will always vary, and through time, you'll find the leather getting more beautiful as it ages and goes through the usual wear and tear.
This is also the reason why pictures of the product may differ from the actual product. Because no two leather pieces are alike, you may notice that the perceived texture and pattern on product pictures may appear different once you receive the actual product.
Référence : Hadoro Calfskin Case for iPhone 12 Series
Tableau de Conversion des tailles

EU
US
36 eu
4 us
36 2/3 eu
4.5 us
37 1/3 eu
5 us
38 eu
5.5 us
38 2/3 eu
6 us
39 1/3 eu
6.5 us
40 eu
7 us
40 2/3 eu
7.5 us
41 1/3 eu
8 us
42 eu
8.5 us
42 2/3 eu
9 us
43 1/3 eu
9.5 us
44 eu
10 us
44 2/3 eu
10.5 us
45 1/3 eu
11 us
46 eu
11.5 us
46 2/3 eu
12 us
47 1/3 eu
12.5 us
48 eu
13 us
48 2/3 eu
13.5 us
49 1/3 eu
14 us
50 eu
14.5 us
50 2/3 eu
15 us
51 1/3 eu
15.5 us
52 eu
16 us
52 2/3 eu
16.5 us
53 1/3 eu
17 us